EzyNest Pro includes everything EzyNest has to offer. From 3D design tools that are unique to the industry to True Shape nesting to CAD Tools.
If you have always wanted to add grapevines to your designs or create 3D signs, then this is the version of EzyNest for you.
EzyNest Pro allows you to mix and match 3D, 2D, and bitmap artwork that is either imported or created in the program. These features enable you to design amazing carved effects which you can save, resize or edit without starting over.
With EzyNest Pro the possibilities are endless.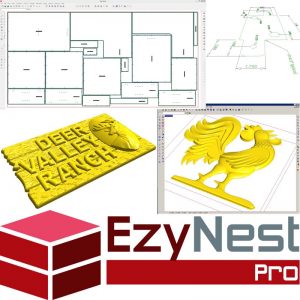 ---
For more information on this product.
Please fill in the form below: